Who We Are
Dogwood Designs is dedicated to providing quality products with outstanding details. To reach that end, we spend time keeping up with current colors, home furnishing styles, and fabrication techniques. Our memberships in the Drapery and Design network and the Window Coverings Association of America provide educational opportunities and important contacts with other workroom professionals. We strive to achieve the highest levels of proficiency in our drapery fabrication.
We have completed certification as a Custom Home Furnishings Career Professional in Window Coverings and Slipcovers. We search out new knowledge in our field by attending classes at the Custom Home Furnishings Academy, educational seminars, business seminars, WCAA chapter meetings, and workroom association meetings as well as subscribing to trade and design journals. We also attend industry conferences in order to expand our knowledge and service offerings.
Work done by Dogwood Designs has been published in North Carolina Classic Design Elements, the Magazine for Fine Home Furnishings, Products and Services. This prestigious publication features high-end designers in major North Carolina markets.
What We Do
You know how you can tell when a room is all pulled together with awesome window treatments? Well, what we do is make those window treatments using professional techniques to make them way better than big box solutions.
You know how people sometimes really need privacy in their home? Well, what we do is come up with the best solution, then help them achieve it through custom window treatments.
You know how sometimes folks are overwhelmed with all the options and moving parts when deciding on custom window treatments? Well,  what we do is boil all those parts down into manageable pieces and come up with a viable plan.
You know how the windows in the new houses are way bigger than off-the-shelf window treatments? Well, what we do is make one of a kind window treatments, to fit your windows, out of the fabric that you love. No having to settle with what they picked.
At Dogwood Designs, we provide full workroom services as needed by your project. We will measure, design, help with selections of fabric and hardware, fabricate, and arrange installation. Leave all the details to us.
Oh, and if "Made in America" is important to you, we've got you covered there too.
Products
Soft window treatments, including drapery, valances, shades
Pillows and bedding
Light upholstery, such as cornices, dining room chairs, and headboards
Cushions
Slipcovers
Shutters, blinds and shades
Personal Attention – Professional Quality
Owner Cathy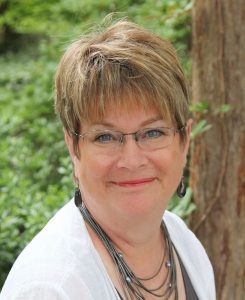 Cuddington has extensive sewing and project management experience. With a career in corporate IT, and coupled with a sewing passion since a young girl, Cathy is able to combine these skills into a successful window treatment business. In Central North Carolina, we serve southern Wake County, including Apex, Cary, Fuquay-Varina, and Holly Springs, as well as Raleigh, Durham and Chapel Hill.